Aerial Photography and LiDAR
Aerial Photography and LiDAR
ULTRA has uncovered and scanned a complete set of 1924 aerial photos taken over Miami. Research collaborator, Peter Harlem, has recently assembled them into a georeferenced photo-mosaic, which will serve as an important resource for future publications on Miami's early development.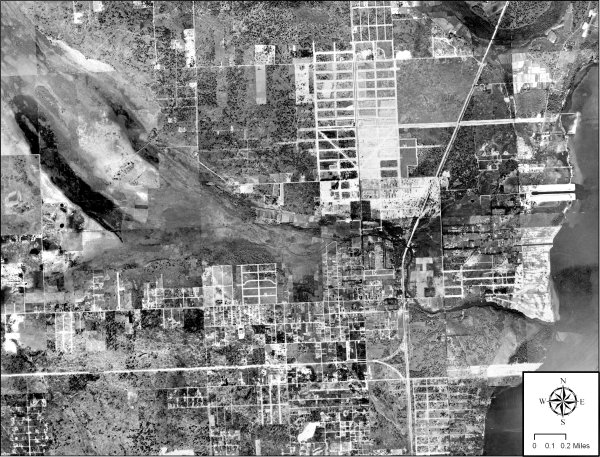 Above is a composite of a series of 1924 aerial photos taken over the Little River area. In the center of the photo are parallel transverse glades feeding the headwaters of the Little River, which empties into Biscayne Bay (right side). We can see how residents built their homesteads on the high ground on either side of this freshwater drainage feature. The Little River is one of four historical rivers in Miami-Dade County.
The siting of the city's railroads, paved roads and buildings were largely controlled by the natural features in the original morphology. Both the high ground and the low wet ground were utilized by farmers, who selected crops that would grow in accordance to the natural peculiarities of either area.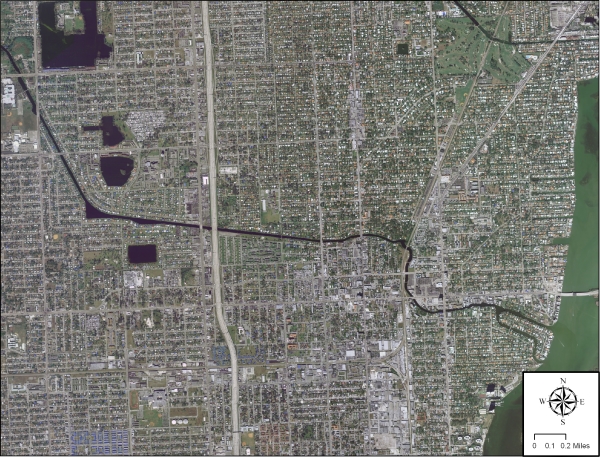 This 2006 image from the Florida Department of Transportation shows the radical transformation of the area into an urban sprawl. The original tranverse glade is barely visible in this photo and most residents of the area have little knowledge of its existence today. The only noticeable trace is the canal built to drain water from the Everglades, which marks the center of the original drainage feature.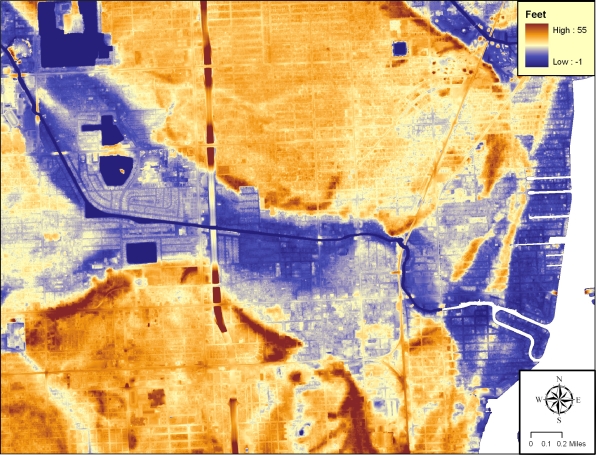 However, using modern LiDAR we see that the original morphological feature still exists and is predicted to play a major role in the city's future once sea level rise begins to flood the lower portions of the area.